I'm writing this post in response to everyone who keeps asking me "What are good TV shows to watch?"
In fact, I think the way to best watch TV shows is to wait until the entire series is over, and then watch them in big chunks whenever you have time, finishing an entire series in anywhere from a few days to a month. If I had the willpower to wait years for many of my current favorite TV shows to go off the air, I'd do that with them as well, but now I only do it on occasion.
As I cannot list all the TV shows, I have left out some shows on this list. Any TV shows left out would make it to part II.
Also See: Game of thrones characters that were seen in Harry Potter before
So, Let's start with 10 of the top TV shows that have ended that you need to watch:
1. Arrested Development (IMDB Rating: 9/10)
This is a perfect show, and its early death at the hands of Fox might have actually saved it from going downhill at some point, which as it stands, it never does.
It's the story of a man trying to keep together his crazy socialite family after his father is sent to jail, and features the best writing in TV history, along with a cast 100% made up of memorable characters, even background players are noteworthy in their own right, and every line everyone says is practically a quotable classic.
The problem with AD when it was on the air is that each episode requires you to have watched all the previous episodes to understand most of the inside jokes, and the entire show is practically inside jokes. This was especially hard to convey via a fifteen second television commercial, and so the show died.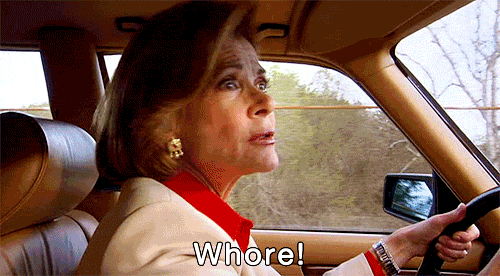 2. The Wire (IMDB Rating 9.4/10)
Set in Baltimore, this show centers around the city's inner-city drug scene. Det. James McNulty has been assigned to lead a joint homicide and narcotics team, in order to bring down drug kingpin Avon Barksdale. Avon Barksdale, accompanied by his right-hand man Stringer Bell, enforcer Wee-Bey and many lieutenants, has to deal with law enforcement, informants in his own camp, and competition with a local rival, Omar, who's been robbing Barksdale's dealers and reselling the drugs. The supervisor of the investigation, Lt. Cedric Daniels, has to deal with his own problems, such as a corrupt bureaucracy, some of his detectives beating suspects, hard-headed but determined Det. McNulty, and a blackmailing deputy. The show depicts the lives of every part of the drug "food chain", from junkies to dealers, and from cops to politicians.
If you have missed The Wire, you have missed one of 2002's best television productions. The acting is superb, the writing is fantastic, and the direction is elegant. This is the armored underbelly of Baltimore at its most grim, accurately depicted and wonderfully detailed. This isn't merely great television, this is great drama, with heroes and villains who are never all good and certainly not all bad. The performances are, without exception, marvelous and everybody involved with this magnificent series deserves to be honored when they start passing out the awards.
3. Battlestar Galactica (IMDB Rating 8.8/10)
The new series of Battlestar Galactica is excellent!! It's well directed, produced and acted. It's got a new depth and excitement to it. It's visually stunning, and has the ability to completely absorb the viewer into each episode. In short, it's a breath of fresh air!!
Yeah, yeah, I know this sounds like the geekiest show I could ever possibly recommend, but trust me when I say it's not. It's just a really good action drama that HAPPENS to be set in space.
The fun of the show comes from its central mysteries, what will happen when they find Earth, and who among the cast are actually evil robots. It's enough to propel the series for four seasons (it does feel a bit lengthy eventually), but I will say I think the finale is satisfying enough to be worth the trip. But don't get me started on Starbuck. You'll see what I mean.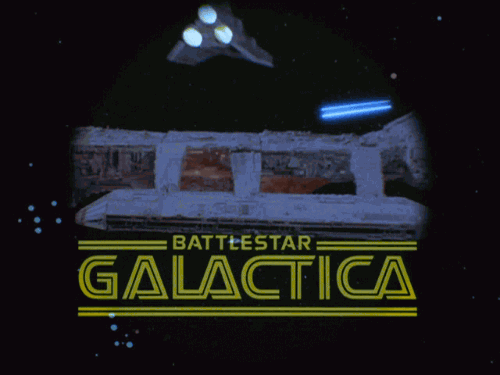 4. Lost (IMDB Rating: 8.4/10)
I've always had a rule with Lost that has yet to be proven false. Watch the first four episodes and you won't be able to stop. It gets that good, that quick, and yes, season one is the best, but the show as a whole is something that will be remembered in TV history for ages.
The Island is perhaps the greatest mystery in television, and the mini-mysteries that surround it are equally compelling. Pair that with a cast that grows to feel like family, and superb writing and acting, and you've got yourself a cultural icon.
In fact, I would argue that Lost is the best out of all these TV shows to binge watch, because when every single episode ends in a cliffhanger, the next one is just a click away. But be warned, this will also make this by far the most addictive show on this list.

5. Deadwood (IMDB Rating: 8.8/10)
I've already mentioned HBO TV shows when I talked about The Wire, but Deadwood is another one I feel is worth checking out. It's only three seasons, as opposed to five or more for most other long running HBO show
The town of Deadwood, South Dakota in the weeks following the Custer massacre is a lawless sinkhole of crime and corruption. Into this uncivilized outpost ride a disillusioned and bitter ex-lawman, Wild Bill Hickok, and Seth Bullock, a man hoping to find a new start for himself. Both men find themselves quickly on opposite sides of the legal and moral fence from Al Swearengen, saloon owner, hotel operator, and incipient boss of Deadwood. The lives of these three intertwine with many others, the high-minded and the low-lifes who populate Deadwood in 1876.
Sometimes the pace can be a bit dull, and episodes can drag as can any hour long show on HBO, but ultimately I think it's worth the trouble, and Deadwood is a genre series that does it better than all the rest.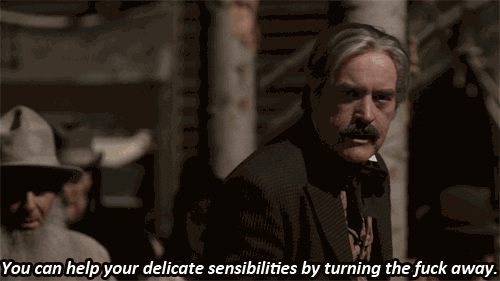 6. Extras (IMDB Rating: 8.4/10)
I realize that the slow pace and dry humor of Ricky Gervais' The Office may polarize some people, so I'm not explicitly recommending it here (but you should watch it anyway). Rather, I'm going with Extras, his second effort jammed full of celebrity cameos, in a good way. Still plenty of dry humor, but it's more overtly funny than his usual stuff.
Every episode starts with a dramatic scene in Hollywood-style that's dismantled after a moment with someone yelling "cut" or Andy Millman's face popping up in the picture. Each episode also has a different guest star. With the success of "The Office" Gervais and Merchant (who plays a regular part in this series as well) managed to gather some big names for this project. Ben Stiller, Kate Winslet and Patrick Stewart all make very amusing cameos, but it's the British local heroes who really steal the show.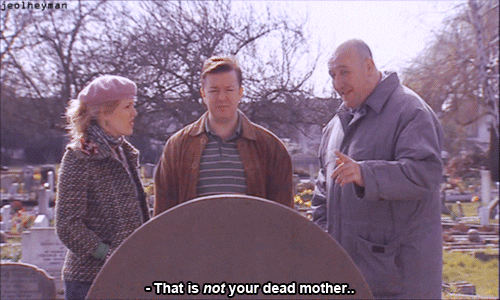 7. Firefly (IMDB Rating: 9.1/10)
Speaking of short lived, there is no more tragic story than the death of Firefly, Joss Whedon's space western that was yet again, too good for Fox. But while Arrested Development was at least allowed a four episode arc to wrap-up, Firefly just was flat out cut in the middle, and the series just kind of ends midway through.
But never fear, the fan outcry was so great after the show's demise, that the two thirds of a season was bolstered by the release of Serenity, the full-length feature that is the perfect bookend to the show. This is the only time I'm actually pairing a movie with a show in this list, but once you're done you must watch it.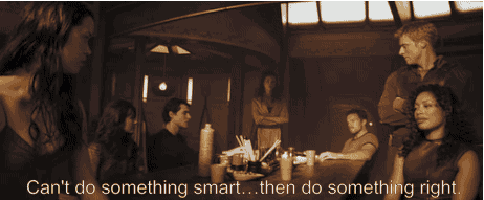 8. Freaks and Geeks (IMDB Rating: 8.9/10)
The show launched the careers of Jason Segel, Seth Rogen and James Franco, and though it lasted only a season, is full of brilliant comedy and moving drama. It's hour long format sometimes wears thin (I'm not a fan of comedies being an hour, it's why I can't watch Glee), but as the show is only a season, when it ends you'll wish it had been even longer.
It's the 1980s and at McKinley High, there's two different groups of teenagers, the Freaks with cool and charismatic Daniel Desario and tomboy Lindsay Weir and the Geeks with Lindsay's shy younger brother Sam, gentle Bill Haverchuck, and self-proclaimed ladies' man Neal Schweiber. The show chronicles the normal teen/adolescence problems any teenager goes through including acceptance, drugs, drinking, and bullying.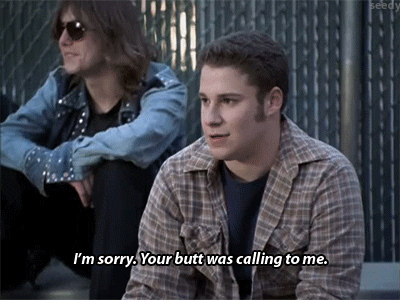 9. Undeclared (IMDB Rating: 8/10)
It's the story of a group of college freshman adjusting to life at school, and I personally prefer it to Freaks and Geeks as each and every episode is pure hilarity.
It's just so well written, it's no wonder why Apatow made the jump to writing classic movies like The 40 Year Old Virgin and Knocked Up after this. But I would trade all those if Undeclared was allowed to run for a few more seasons.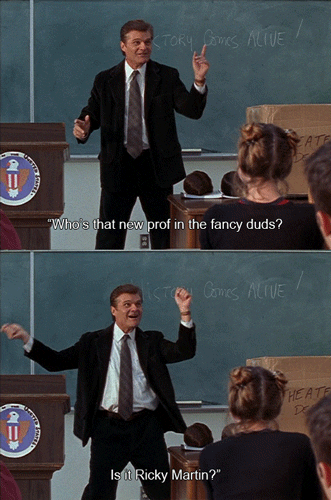 10. Dollhouse (IMDB Rating: 7.8/10)
The show follows an organization that employs mind-wiped humans known as Dolls who are implanted with false memories and skills for various missions and tasks. When they are not 'at work' they are living in a real life Dollhouse which gives the show the name. One of those mind-wiped humans, a young woman named Echo, is slowly starting to become aware of herself and what's going on – all the while somebody on the outside is trying to bring the Dollhouse down while getting closer to Echo – possibly not aware that she is one of the Dolls he is after.
At long last, Fox finally learned its lesson about axing TV shows, which as you can see, killed four of the ten on this list prematurely. Somehow, for Whedon's latest effort, they felt pity and gave Dollhouse a second season, it's long enough, and makes the show a perfect and abridged work of genius, and something unlike anything else on television.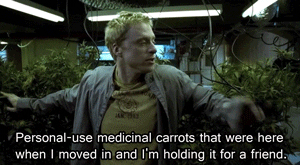 So there you have it, if you've seen all these, I probably have a few more I can suggest, but hopefully this is enough to get you started.
What other TV shows you think should have been on this list? Comment Below 🙂
Also See: Why Indian Serials Suck!