Zlatan's move to Manchester United has created quite the buzz in the footballing world and many of the United fans are fussing over the signing.
Share your thoughts about this transfer! Tweak about it with @mintpedia and you could win a gift hamper. Cheers! 😀
I'm a complete die hard Manchester United fan and I think Zlatan Ibrahimovic move to United is a great one, and here's why:
1. FREE! FREE! FREE! FREE!
We're signing him for FREE, so it's not like he's overpriced and we are spending a lot of other prospects on him.
2. Worried he'll start over Rashford? I say he absolutely must!
Marcus Rashford is 18 – too young to be our first choice striker. Starting every game will burn the youngster out. Remember Michael Owen?
3. 'Old Man' Scores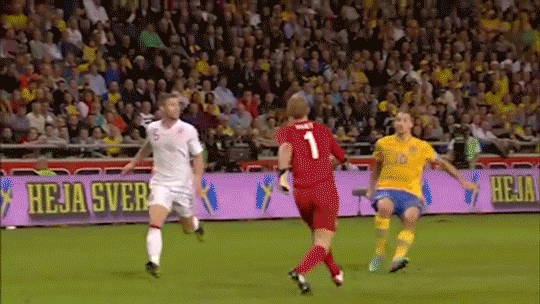 Yeah! Zlatan's 34. But the 'old man' scored 51 goals in 50 games last season!
Even if he scores half that number next season, he'll be a great signing.
4. Arsenal 
Sorry! Just had to! 😛
5. Few Years Left!
he has only a season or two left? Bull all he needs to do is perform for ONE season!
Do a Robin Van Persie and win us one league title!
6. The Next Falcao
He'll be the next Falcao? No! Falcao came to us unfit, after recovering from a long-term injury. Zlatan's coming after having played his most prolific season ever!
Just because they both have long hair!? SMH!
7. Relationship With Mourinho
His partnership with Mourinho has been a successful one and Jose will surely ger the best out of him yet again.
If you like my post do share and comment below!
Also See:
Which Football Player are you?