The transfer of Henrikh Mkhitaryan from Borussia Dortmund to Manchester United might not be official yet, but it seems certain that the Armenian will join the English power-house this summer. Time to look at what the Bundesliga's Player of the Season 2-15/16 can bring to a reshaping United side.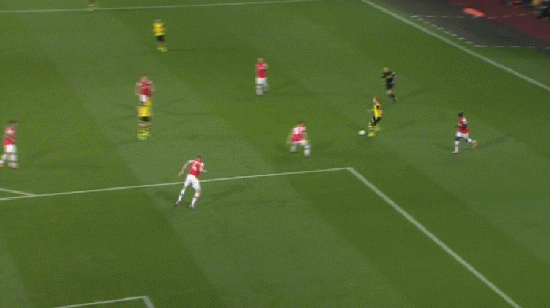 Also See: Zlatan Ibrahimovic Moves To Manchester United!
Here are something about Henrikh Mkhitaryan you should know
Strengths:
All his strengths that were always there but overshadowed by a chaotic system, bad finishing or extremely low confidence were suddenly there in the open for everyone to see.
While the most obvious skill of Mkhitaryan might be his fast dribbling and ability to carry the ball into dangerous areas, his arguably most important skills are tougher to detect.
Mkhitaryan understands how to create connections between players and parts of the team like very few players do. He almost always knows where to move to keep ball circulation alive and advance it forward.
Another similar and overlooked strength of his is to balance the movement of his teammates, ensuring stability on the pitch for his team. Especially for well structured teams like Tuchel Dortmund.
Defensively Mkhitaryan has an admirable work rate and understanding of positioning and pressing. His great physical condition makes it possible for him to defend against even the fastest wingers and fullbacks. Adding to that he rarely ever needs or wants a break and doesn't fade away physically at the end of games.
In his third season at Dortmund he also finally overcame his finishing struggles by scoring an impressive 23 goals in 52 games overall. Not to mention the almost ridiculous 32 assists while almost breaking the Bundesliga's assist record by notching an impressing 20.
Those numbers demonstrate that for Mkhitaryan, his goal threat isn't even his important attribute. The Armenian is an all around great player and playmaker.
Very few players combine this kind of speed, instinct and understanding for the game, play-making and technical ability.
Also See: Lionel Messi Retires
Weaknesses:
Of course, as every player he also has his weaknesses. As the aforementioned lapses of concentration and the chance of losing self confidence dragging him down severely.
Mkhitaryan's also not at his greatest in narrow spaces or in one on one duels from a standstill. He's also still not the most reliable finisher.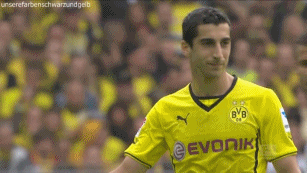 While it's not really a weakness by definition, Mkhitaryan's style of dribbling is defined by a very stable and tense upper body. Therefore he's not able to change directions quite as quick as some players with a more loose dribbling style. Given his speed and ability to trick opponents with body feints, this isn't much of a problem, though.
Share your thoughts, mention in comments! 😀